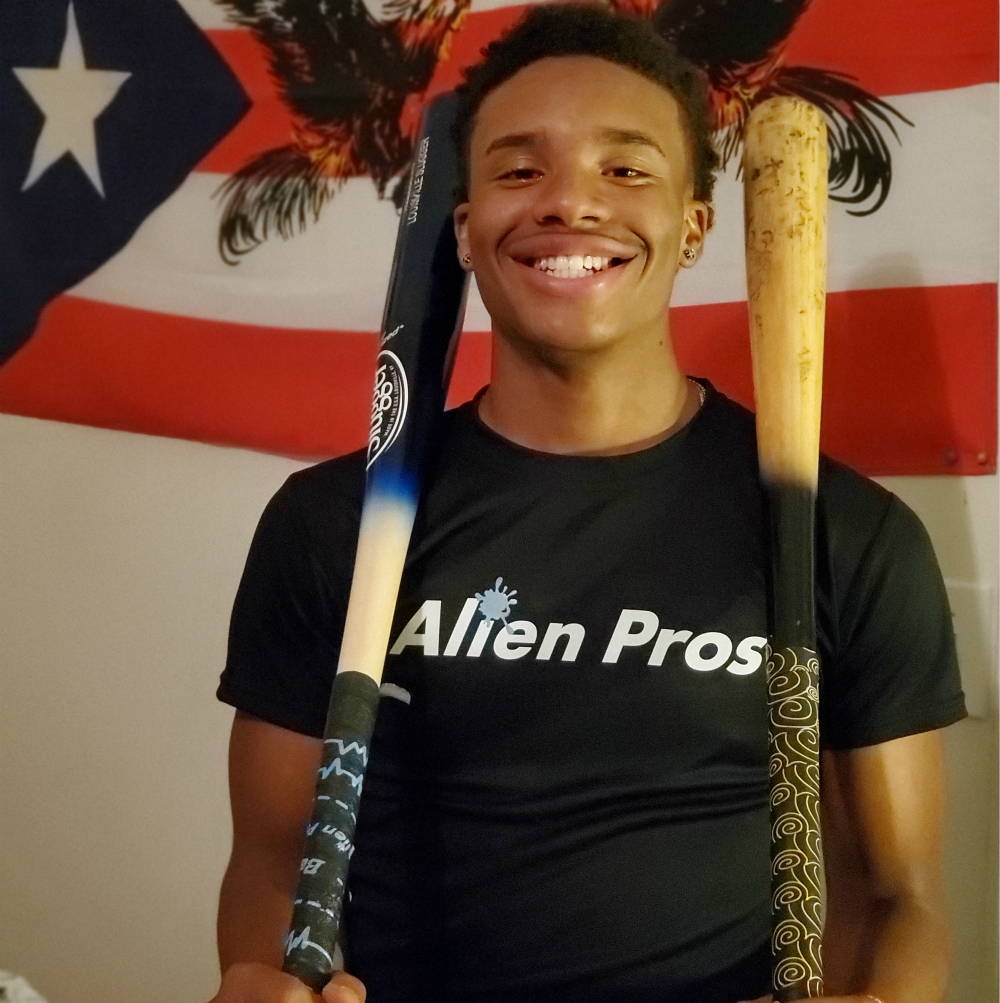 "These grips are dope! I had practice yesterday in the rain, usually I expect the bat to fly out of my hands, but it didnt! Thats what's up! No butterfinger Dingers here! I called them the Let it Rip Grips! Thank you Alien pros for these legit grips. My coach even said that the grips were sweet! I couldn't agree anymore! "
---- Dae Figueroa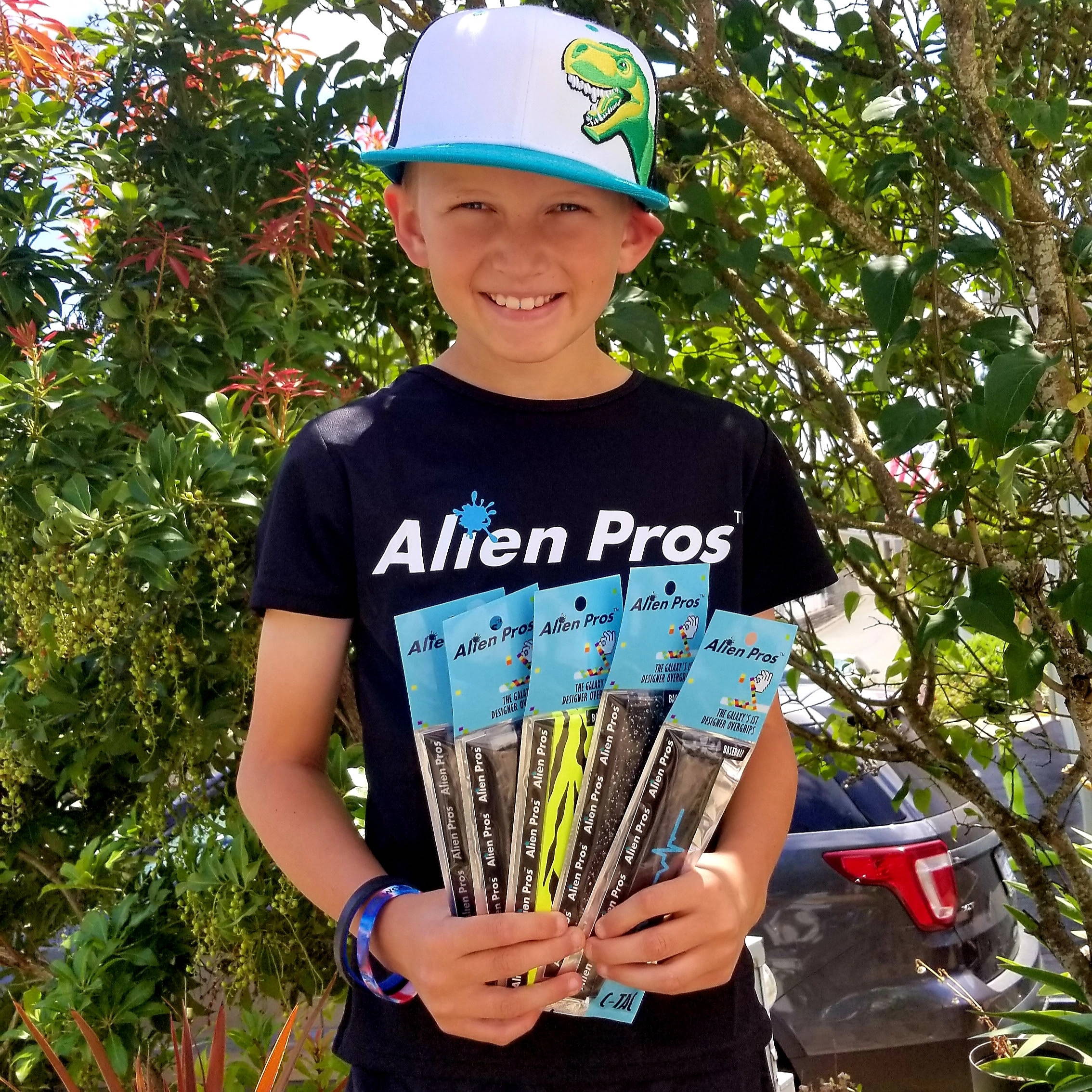 "I wrapped the Blue Beats grip on my new Easton wood bat and I've gotta say I like the way it looks and feels. It's the perfect combination between cushion and no slip grip! I will definitely be trying out another grip on one of my other bats."
---- Keagen Jones
"The grips are working great for myself and my teammates. We had the chance to fit a few of our bats with a couple C-tac and X-tac (now SuperX0.5) grips for a tournament this past weekend and most of the guys liked the X-tacs (now SuperX0.5) when used in conjunction with batting gloves. Everyone loved how thin and how well they conformed to the bat handles. We'll definitely be continuing to use these grips for as long as we can see. Thanks!"
---- Tanner Grab
"I am an 11yo baseballplayer from the Netherlands and I compete at the highest national level. I love the grips, both the feel of them as well as the cool colours. They were very easy to apply. I am looking forward to many basehits!"
---- Cayro Hazel
Supreme 0.5MM Bat Grips
Slightly tacky and never slip

Thicker and stronger
1.1MM thickness available now
The anti-slip grip for all around play
Slightly tacky with great cushion

Small thing, big impact
And best price